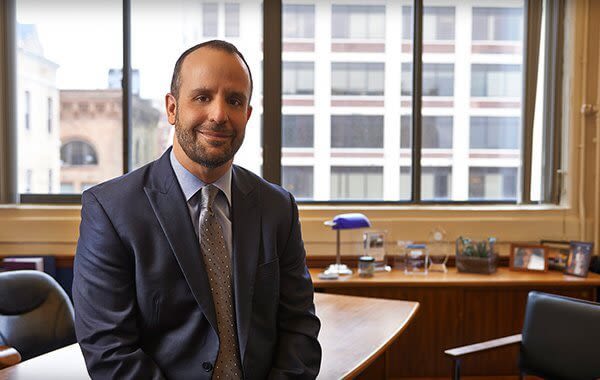 Craig is well respected and recognized across Wisconsin as an aggressive criminal trial lawyer and effective negotiator. He understands the benefits of positive outcomes for clients and uses a strategic, imaginative approach to defending individuals accused of a crime in Wisconsin.
DISTINCTION AS A WISCONSIN SUPER LAWYER
Craig has earned distinction by being named in the criminal defense category for the Wisconsin Super Lawyers every year from 2005 to 2021. He was also featured in the Top 25 Attorneys in Milwaukee and the Top 50 Attorneys in Wisconsin lists from 2013 to 2020.
He was also voted Best Criminal Lawyer in the Milwaukee Shepherd Express Readers' Poll in 2012 and 2018, and he was named a Leader in the Law in 2008 by the Wisconsin Law Journal. He earned this honor for his successful constitutional challenge of Wisconsin's carrying concealed weapons law, as well as for his defense of a 10-year old boy in a high-profile Milwaukee homicide case.
Prior to entering private practice, Craig headed a unit focused on defending drug prosecutions for the Waukesha County trial division of the State Public Defender. He has worked extensively in state and federal courts as well as appearing before Wisconsin Supreme Court, the Wisconsin Court of Appeals and the Federal Seventh Circuit Court of Appeals.
The outcome of your case will have a huge impact on your future. There's no room for an attorney who doesn't care.
DEDICATED CRIMINAL DEFENSE EXPERIENCE
Today, Craig's practice focuses primarily on representing individuals accused of crime in criminal courts or who are the target of an investigation, as well as crisis management and white collar compliance issues. Craig has litigated cases before the Wisconsin Court of Appeals and the Wisconsin Supreme Court, winning cases before both.
Outside of the courtroom, he applies his experience teaching criminal practice as a faculty member at Marquette University Law School. He is also a member of The American Law Institute, which publishes Restatements of the Law, Principles of the Law, and Model Codes, and whose members have the opportunity to shape the development of existing and emerging areas of law for the public good.
Craig received his law degree from DePaul University of Chicago and his undergraduate degree in Business Administration cum laude from Loyola University of Chicago.
COMMUNITY INVOLVEMENT
As the son and grandson of immigrants, Craig is a former President of Wisconsin Hispanic Lawyers Association (WHLA), and currently chairs the WHLA Scholarship Committee for Latino Law Students. Craig is on faculty at Marquette University Law School, where he teaches Criminal Practice with MULS Professor Daniel Blinka. He has received recognition from the Milwaukee Business Journal, which profiled him as a dynamic young business leader in its annual 40 Under Forty edition, and is a frequent expert legal commentator for TV Channel 12 WISN/ABC News Milwaukee.
He is also an appointed Milwaukee County Circuit Court Commissioner for Branch 18, and a mayoral appointee to the Milwaukee Harbor Commission. He's been published and has provided lectures and presentations extensively on key criminal defense issues.