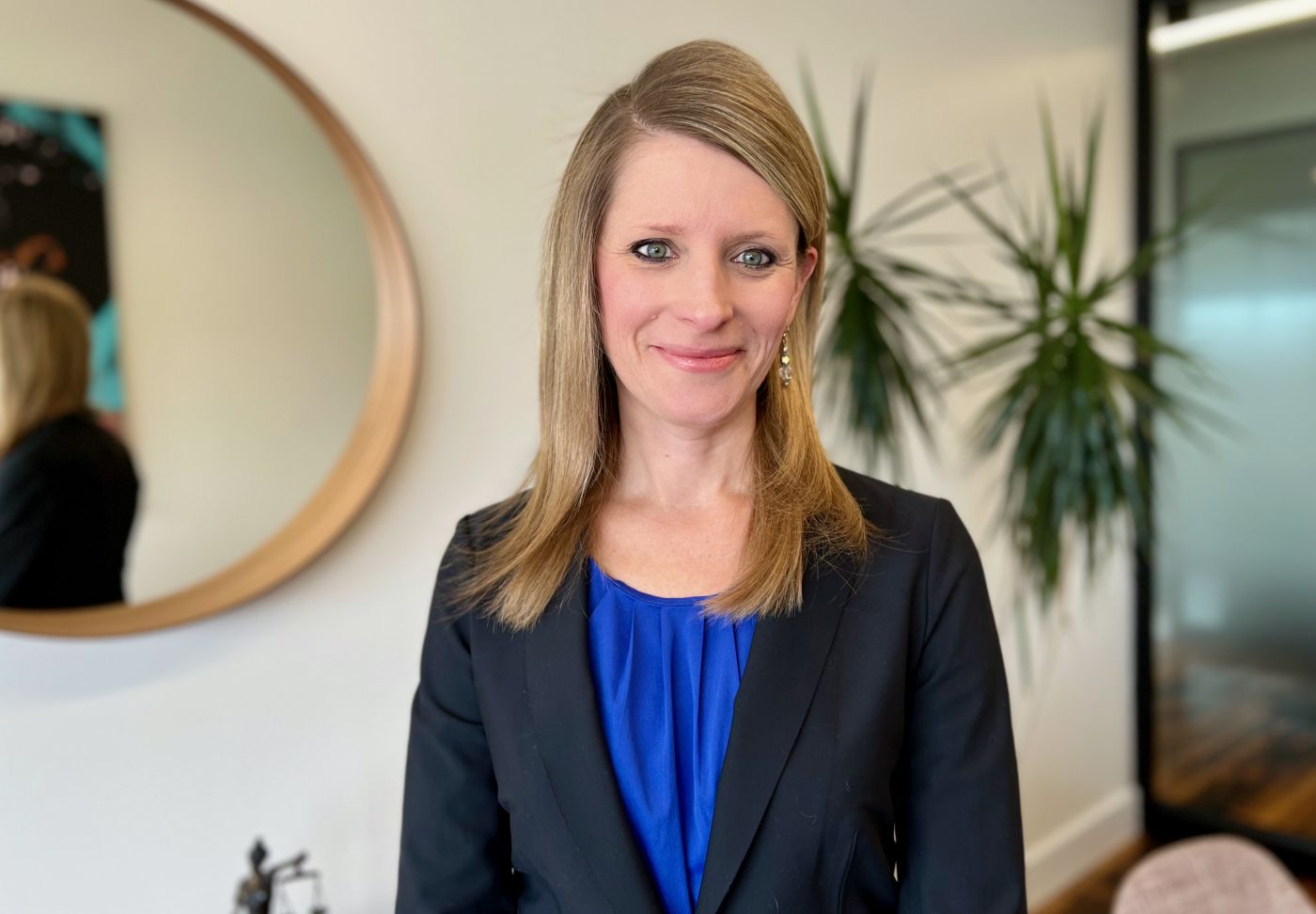 Rebecca has been with Mastantuono Coffee & Thomas since 2005 advocating aggressively on behalf of criminal clients. She has earned recognition and a solid reputation across Wisconsin as a leader in the criminal defense bar, winning an impressive string of consecutive jury trial acquittals.
Rebecca understands the overwhelming prospect of being accused of a crime and works hard to advocate as quickly as possible for a holistic defense strategy with the defendant's best interests in mind. She is a persuasive negotiator who works hard to achieve the best outcome possible for her clients.
COMPLEX LEGAL KNOWLEDGE
Rebecca's experience extends throughout numerous high profile cases including firearms and gun-related legal issues such as concealed carry prohibitions, the Castle Doctrine, open carry and property return.
I care about your case and how it can impact your life. I'll take time to learn your situation and develop a strategy tailored specifically for you.
COMPREHENSIVE LITIGATION EXPERIENCE
Rebecca has litigated cases before the Wisconsin Court of Appeals and the Wisconsin Supreme Court, winning cases before both. The Wisconsin's Super Lawyers publication included her in the Rising Stars' category from 2008 to 2012 and as a Super Lawyer in 2014 through 2021, in addition to making the Top 50 Attorneys in Wisconsin list in 2018 and 2019, and the Top 25 Women Lawyers in Wisconsin from 2017 to 2021. She was also chosen by the Wisconsin Law Journal to receive the 2015 Women in the Law Award as a leader in the criminal defense bar. She was also voted Best Criminal Lawyer in the Milwaukee Shepherd Express Readers' Poll in 2018.
Rebecca previously served as a staff attorney at the American Bar Association Death Penalty Representation Project in Washington, D.C., and was board chair of the State Bar of Wisconsin's criminal law section from 2012 through 2014. She has given numerous presentations at conferences and meetings held by the State Bar of Wisconsin, and the Wisconsin Association of Criminal Defense Lawyers. In 2012, she co-authored an article published in the Wisconsin Lawyer entitled SOS: Defendants' Right to Counsel.
From the moment that you have the opportunity to meet with Rebecca, she works hard to understand the specifics of your individual situation and begins to develop a strategy most in line with a positive outcome for you. Her in-depth understanding of criminal defense issues and experience representing other clients gives you confidence that your case is being handled by a professional who cares about the outcome. Rebecca analyzes your case and keeps you informed throughout the legal process so you know what to expect.